Strength
Courage
Discipline
Vision
Respect
Canwest Academy was founded in 1995 by Master Kam Sing Yip. Master Yip is a Kukkiwon approved sixth degree black belt with over twenty six years of competitive and training experience. His passion for improving physical fitness, mental discipline, and spiritual strength is apparent in every class he teaches. Master Yip has been a positive influence in the lives of many in the community. His ability to reach children and adults alike has earned Canwest a reputation as Richmond's best Taekwondo Academy.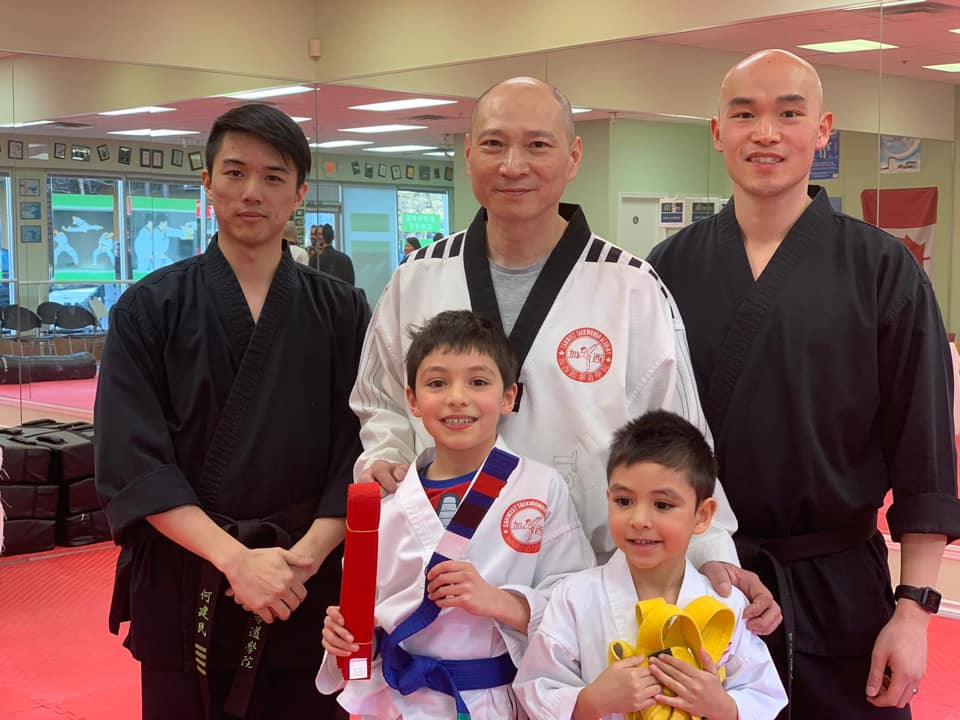 Master Yip started training as a child, earned his first degree black belt in 1983, and started his teaching career in 1985. It was in his early teens that Master Yip knew that he wanted to dedicate his life to martial arts. Since that time, Master Yip has proven to be a fierce competitor. He won multiple gold medals and participated in the VIII World Championship in Barcelona representing the Hong Kong National Team. He believes in the development of personal character as well as physical strength. His focus on respect, confidence, righteousness, discipline, and vision has made him one of the most sought after instructors in Canada
Some of Master Yip's accomplishments include:
Sixth Degree Black belt (Kukkiwon Approved)
Certified Internation Master Instructor
Gold medal in 1984, 1986, and 1987 Hong Kong National Champion
Member of the 1987 Hong Kong National Team in the VIII World Championship in Barcelona
1998, 1996 & 1998 Canadian National Medalist
1995 Pan American Open Medalist
2000 US Open Champion Medalist
Come in to Canwest Academo for a free tour. You are sure to be inspired!